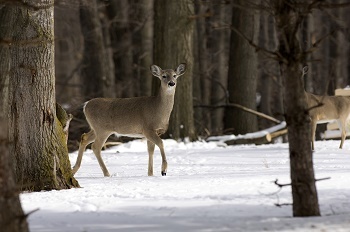 The Michigan Department of Natural Resources has released its annual deer hunting preview just ahead of the deer hunting seasons, which begin Sept. 11. Overall, conditions are looking excellent for the upcoming seasons, and deer hunters can expect hunting to be as...
read more
Member Bonus
All members of the West MI Bowhunters – SCI Chapter receive a free membership to the Michigan United Conservation Clubs (MUCC) as part of their annual dues. MUCC is the largest and strongest lobbying group in Michigan for outdoor enthusiasts. MUCC represents over 250 affiliate clubs and more than 40,000 sportsmen and women.
West MI Bowhunters will submit your information to MUCC for membership. Once enrolled with MUCC, you will receive regular monthly 'Conservation Insider' updates via email. You will also be able to log onto the MUCC website, set up a personal account, and access digital copies of its quarterly Michigan Out-of-Doors Magazine.
Sign up for Updates from the DNR
Keep up with the latest news from Michigan Wildlife Council